It's the 10th day of April (for you probably not lol) and instead of posting my Monthly Recap, I've decided to start the month the right way and — do the PANCAKE TAG. I'm currently only in the mood to talk about happy things because the bad things have ruined my last couple of weeks and I'm not giving them the time of the day anymore. Maybe if I don't write about them, they don't come so often. So, moving on: THE PANCAKE TAG (worthy of being written in all caps) was created by Becky from Blogs of a Bookaholic! All the graphics were made by her (!!) and they are awesome and beautiful and make you craveeeee a bunch of sugary sweet pancakes. It was love at first sight with me and this Tag; so I knew from the get-go that I NEEDED TO DO THIS. Warning: you will get hungry. But you will be happy about it. ENJOY! 🥞
Wait, almost forgot something!
THE RULES
Link back to the original creator in your post (that's Becky!)
Feel free to use any of her pancake graphics in your post, or create your own!
Tag 5 other people at the end of your post, and let them know you've tagged them.
This was a fifty/fifty question for me lol. Mostly because I thought about two books immediately: one of my favorite books ever –> Naomi Novik's Uprooted & the book series that has one of my favorite friendship groups 4ever–> Maggie Stiefvater's The Raven Cycle. IT'S A DRAW, PEOPLE. IT'S A DRAW. Don't make me choose. They are both full of heavenly descriptions; masters of the prose, queens of finding the right words, rulers of the land of beautiful writing. Thank you both. My heart has been blessed by Uprooted's magic and whimsical nature and The Raven Cycle's bighearted group of messy children that love each. other. so. much. The first contains an evil forest, a Clumsy™ but lovable heroine and a Grumpy™ wizard. The second contains a search for a welsh king, complex friendship and family dynamics and *gasp* a magical forest (!) — do I have a type?? It's The Greatest™ and I'm enchanted *reference intended* by them.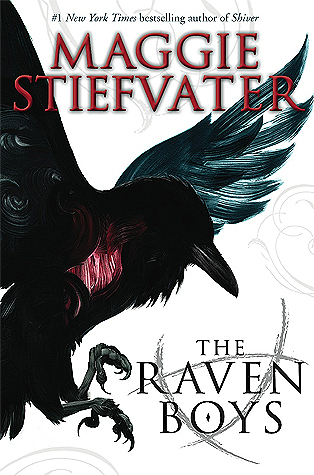 I'm going to choose TWO totally different characters for this one. I can't believe I'm putting them into the same category lol but hear me out on this! Let's start with: Kaz from Six of Crows. He's sharp, he's witty, he's sarcastic, he's quick, he's clever. He's violent; cuts you with a knife and his words. In conclusion: he's definitely LEMON DRIZZLE. For sure, soft hearts. Now, to my second choice: Thorne from The Lunar Chronicles. He's witty in this charming-cheeky kind of way. Or cheeky-charming. Not sure yet which one of the two is more prominent in his personality traits. But! He's definitely sharp — well, at least his cheekbones are when I imagine him. This could also fit: The Raven Cycle's Ronan and/or Kavinsky, Six of Crows´ Jesper and A Court of Thorns and Roses' Nesta. (Who I love, too. All of them. Even Kavinsky.)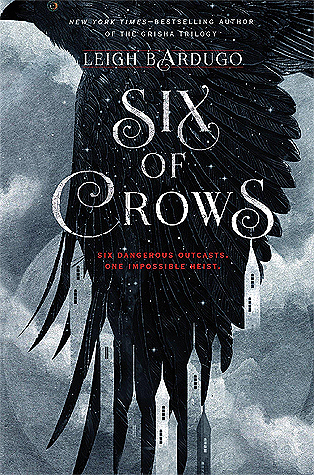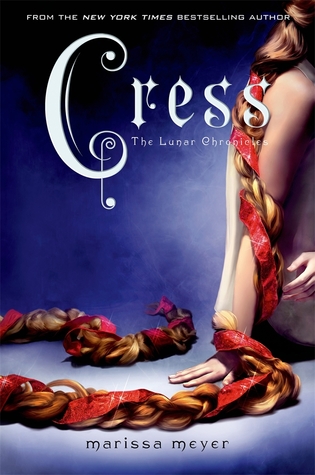 Can I just say how much I love Nutella here? I don't eat it that much but when I do — boy, do I really enjoy the hell out of it. THIS PROMPT PERFECTLY CAPTURES MY FEELINGS FOR THE HATING GAME. It's so fluffy and heartfelt and funny. I already gushed and SWOONED over Sally Thorne's debut in my favorite romance books post but it's the truth and I'm going to keep screaming my love for this tiny novel into the void. It's the right blend of cheesy, lovable and relatable. Adore the hate-to-love, adore the office-romance, adore their banter and bickering. ADORE THEM. Period. Super excited to read her newest book, 99% Mine, when I'm less overhyping it in my mind so it stands a chance to not disappoint me. lol. #JOSH AND LUCY 4EVER.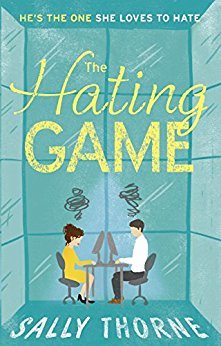 This was the easiest answer. And the HARDEST BOOK. It's David Vann's Aquarium. That book threw me for a loop and my heart got kicked around. Constantly. It broke me, made me cry and reflect my whole life. I'm going to link my I'M HURTING- review on Goodreads here because I don't want to think too much about what Aquarium did to me emotionally. It was seriously messed up how mANY EMOTIONS I EXPERIENCED WHILE READING THAT BOOK. Ouch, ouch, ouch was The Mood™ for, like, a week straight– let me tell you: it destroyed me. Definitely put the 'crash' into the sugar crash alert part in the prompt. Ha. Ha. Ouch. Seriously bad book hangover indeed.
SAVING FRANCESCA SAVING FRANCESCA SAVING FRANCESCA. This book means so much to me! It was an all-around impacting experience that gave me lots of indulgent feels. Complex familial relationship feels. Platonic love feels. Romantic love feels. Depression representation that helped me so much feels. Lots of different feels that really came together to form an experience of affection and resonance for me. This book has heart and soul and it's really great. Really really great. I need to read The Pipers Son finally. But I'm just so fearful because I want to love it too??? Melina Marchetta is a Queen™ and her stories always move me in some kind of way. Kudos to you! i'm literally so excited for the place on dalhousie to come out i could scream
I COULD GUSH ABOUT HIM FOREVER AND ITS TIME TO DO THAT AGAIN: ITS WARNER. wHO SEEMS SUPER SHARP in a morally grey and complicated way?? but he's explained and explored as a character later on and it's glorious and i love him and he's kinda really such a great character. i'm super glad he exists as a vulnerable and ambitious and complex character that has so much love to offer and so many clever things to say. it's the Best and I dearly wish that I would still be Into™ The Shatter Me series because i've heard GREAT THINGS about restore me & defy me etc. but i'm one of those people that really liked how it ended and just kinda mentally put that book series in the 'finished, was Good' box in my mind and then just couldn't get back into it– BUT i love him, k? almost as much as i love my cinnamon roll, kenji. almost. which is a HIGH compliment, soft hearts! believe me! hard shell but gooey inside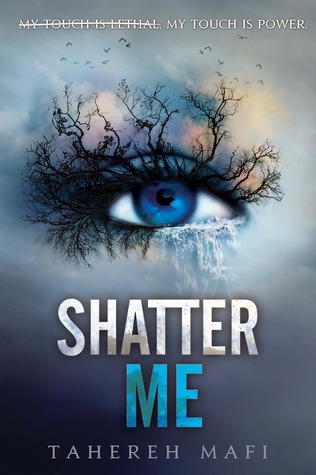 I'm gonna go YA "Boom" Book Classic here and say: Hunger Games. THAT series was The Sh*t back in the day and i think it's totally deserved. The premise, the characters, the messages, the melancholic ending, the melancholic beginning, the relationships between the characters, the Tragic Moments™ and the over-all story arc over those three books?? Totally iconic when it was published. LOVED it when I read it. Like, seriously, soft hearts — the arena?? the big brother style being filmed concept?? It was so fresh back then and it was so exciting and dynamic and angsty and seriously messed up. LIKE WOAH. THAT BOOK DIDN'T HAVE TO GO THERE BUT IT DID. so many times. There are so many scenes that I remember that really stuck with me in their intensity and cleverness and everyTHING IS SO INTERESTING IN THAT BOOK.
I 100000% went into Illuminae with no expectation WHATSOEVER to ship ANYONE. And I didn't. Until a certain point where I kinda realized that I perhaps maybe really wanted Kady and Ezra to survive and see each other again and share their grief and tragic experiences with each other and help the other carry their burden?? and it came OUT OF NOWHERE and i definitely CRIED AT MANY MOMENTS. I was invested in the book and in the characters and in their relationship and it was painful. indeed. brutal and heavy on my heart. especially because i didn't think it was gonna happen. i totally didn't see it coming that i was going to adORE THEM. the joke is on me lol.
I SO DO NOT HAVE AN IMMEDIATE ANSWER TO THIS. No character really stands out to me?? let's go a little abstract with this one and pour out the weird answer choices here. first: the 'monster' from bird box. the concept/descriptions of the 'monster' (i use that term because of the lack of a better word for it) totally make me itch and anxious and scare me profoundly. my mind just goes totally crazy because it's tOO MANY POSSIBILITIES of terrifying manifestations. and because the monster is not really a character (lol) here have some more: lia from the kiss of deception and lucia from fallen kingdoms because of reasons i don't want to get into because like i said in the beginning of this blog post I ONLY WANT TO WRITE ABOUT GOOD THINGS RIGHT NOW.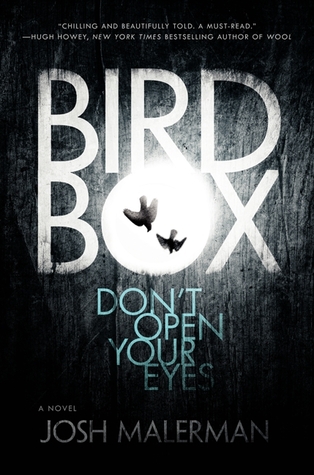 My first thought was Six of Crows but then a seCOND MORE PROMINENT THOUGHT CAME: The Witchlands –> Truthwitch, Windwitch, Sightwitch and Bloodwitch. WHICH I HAVE SADLY ONLY READ TWO OF YET. I definitely need to get to Sightwitch and Bloodwitch soon!! i love them ALL but especially my babies AEDUAN and ISEULT who OWN MY ENTIRE (ok, not really but a HUGE portion of it) HEART. all the other characters are complex and complicated and interesting too!! it has MAGIC and FRIENDSHIP and LOVE and WITTY BANTER and PUNS and ACTION and POLITICAL INTRIGUE. I'm so excited for the rest of the series and how everything is going to unravel and put itself back together!! windwitch was AWESOME and would def recommend.
I TAG… 
Absolutely everyone that wants to do the Tag // Fellow Hufflepuffs // Fellow pancake lovers // fellow TAG LOVERS // & fellow pancake emoji lovers //
---
What's your favorite pancake from the above choices? Are you hungry for pancakes now? Have you read any of the books I mentioned? 
🥞🥞🥞🥞🥞🥞🥞🥞🥞🥞🥞🥞🥞🥞🥞🥞🥞🥞🥞🥞🥞🥞🥞🥞🥞🥞🥞🥞🥞🥞🥞🥞🥞🥞🥞